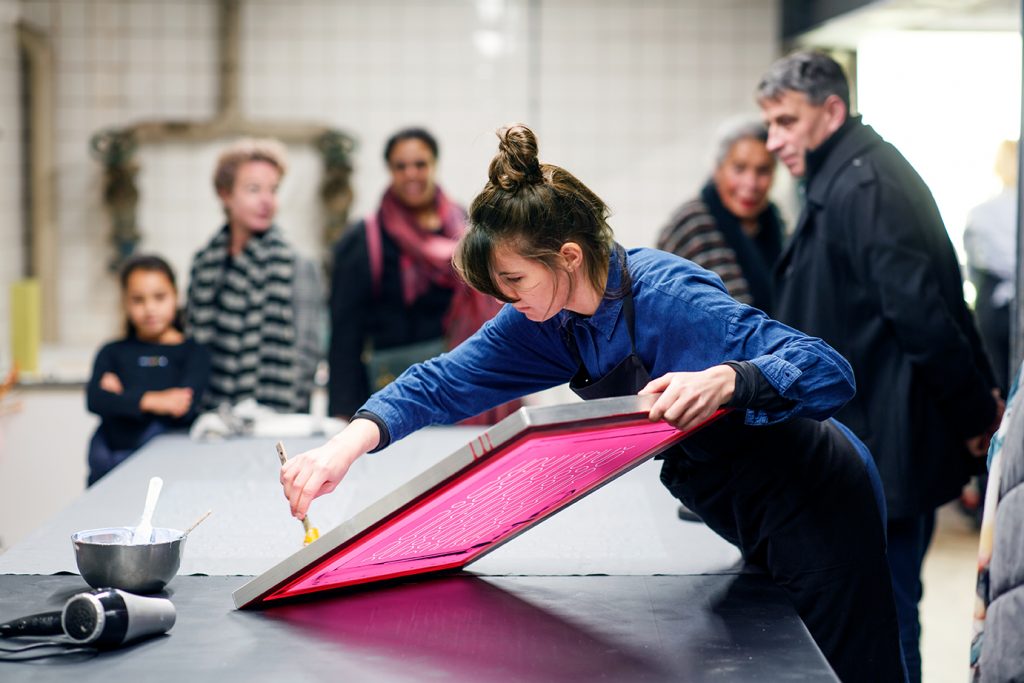 Makerslab
Update:

As a result of the Covid-19 crisis, the Makerslab at De Wasserij will be open at set times, and will take the following precautions:
Please stay home if you don't feel well, have a fever, a cold, and/or if you are sneezing or coughing.
Keep 1,5 meters distance from others.
Wash your hands immediately after entering the lab.
Please also clean your phone if you want to keep it with you.
Please only touch your own belongings.
We'll work with a maximum of three people at the same time in the Makerslab, and with a maximum of one person per lab.
The introductory courses will take place with a maximum of two participants at a time.
Please, thoroughly clean your workplace before and after working.
For questions about the above, please contact us at lab@dewasserij.cc.
———————————————————————————
The Makerslab is a creative workshop of 250 m2 that offers designers, creatives, and other fashion and textile professionals a place for experimentation and production.
The lab has three workshops with different machines. The sewing atelier offers several sewing machines, overlockers and a knitting machine, and can be booked to run small-scaled productions. The dry lab contains various computer-controlled machines, including a lasercutter, a sticker plotter and an embroidery machine. In the wet lab, you will find a screen printing workplace where textiles can be printed by the meter.
After following a short introductory course it is possible to use the various workshops and machines independently. To sign up for the introductory course, create a profile via SKARSpace. After receiving your registration, we will contact you to schedule an appointment. The introductory course costs €149.99 ex. VAT per person and takes 4 hours. After successful completion, you can reserve machines via SKARspace.
It is also possible to book group courses in our Makerslab. How about an afternoon of lasercutting with your school class or an introduction into screen printing during your company outing? The creative community of De Wasserij is full of ideas and we are happy to offer tailor-made workshops!
For more information or questions about the Makerslab, please contact De Wasserij at info@dewasserij.cc