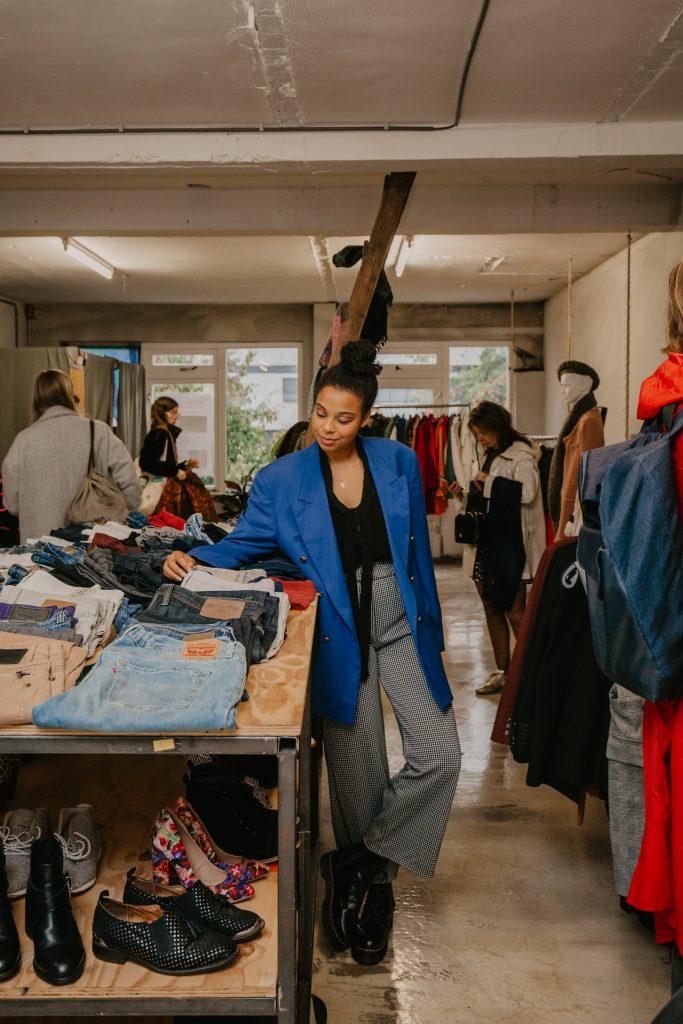 november / sunday, 11:00
Sunday Swap x Swapshop010
Not to be missed at the Getting Closer Fashion Festival is the Sunday Swap in collaboration with Swapshop010. This unique concept by Awearness Kollektif opened last summer in Rotterdam. In Swapshop010 you can exchange clothes that you no longer wear or need for points. In exchange for these points, you can choose something new from second-hand clothing that has been selected with love and care. Clothing swapping offers a great alternative to regular shopping: you do not spend money ánd you help to reduce the amount of waste.
On Sunday, November 17, Swapshop010 will host a Sunday Swap in De Wasserij. Everyone is welcome! Some basic rules:
– Bring up to 5 items of clothing, shoes or accessories that you would like to swap.
– Make sure all items are clean and undamaged.
– Exchange items at our counter for tokens. Depending on the quality of the clothes you receive 1, 3, 5, 10 or 20 tokens.
– With the tokens, you can shop for free in the swap shop. "Pay" for your items of choice with your tokens before you leave. Save the remaining points for a next swap, or for a visit to Swapshop010.
– Tip: bring your fashionable brother, neighbor or colleague and take their items home!
Swap on Sunday x Swapshop010
Sunday 17 November
11:00 – 17:00 h.
Tip: co-founder of Swapshop010 Monique Drenth is one of the guests in our Fashion Talk on Sunday at 14:00. Feel free to join the talk in between swapping!