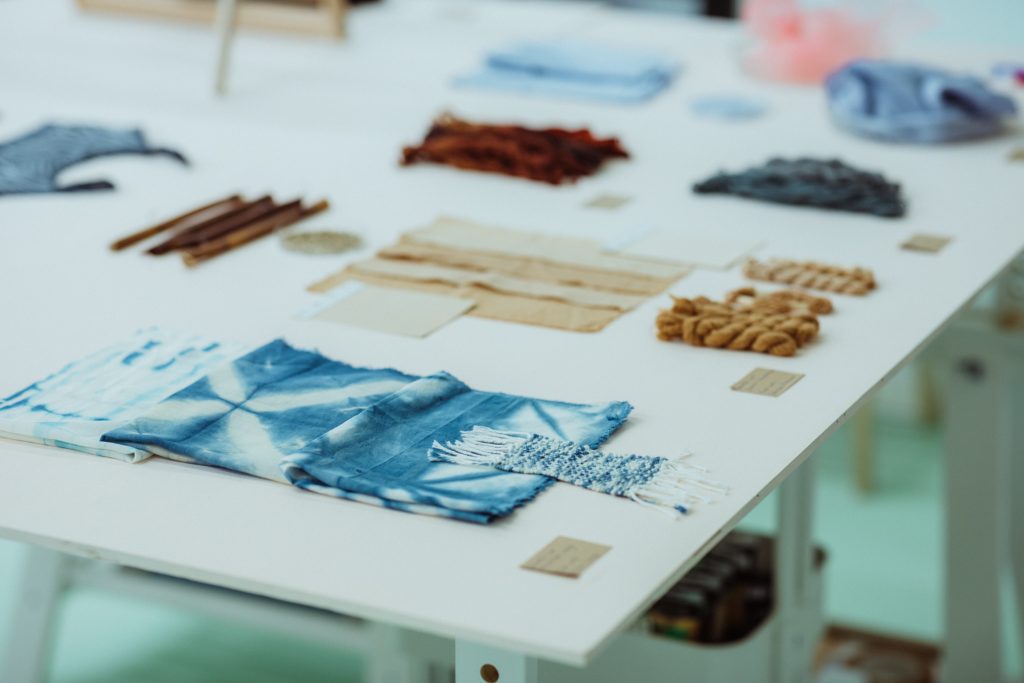 november / thursday, 19:00
Masterclass: Dyeing with natural dyes
This master class gives an introduction to dyeing with natural dyes, obtained from plants, flowers and food waste. You will learn how to make a natural dye bath with vegetable dyes. The 'pickling' of the dyes is also done with natural raw materials. During the workshop you will paint samples of fabric in various colors and you will learn which dye you can use to make a certain shade.
Duration: 3 hours, incl. introduction
Costs: € 75,00 p.p. Excl. 21% VAT, incl. dyes and textiles
Number: Min. 4 / max. 6 persons
Sign up? Please send an email to lab@dewasserij.cc titled 'Masterclass Painting', including the date of your choice, and we will contact you as soon as possible!
The masterclass is corona-proof: we work with a maximum of 8 people and always at a safe distance. Find more information about how we cope with Covid-19 in our Makerslab here.