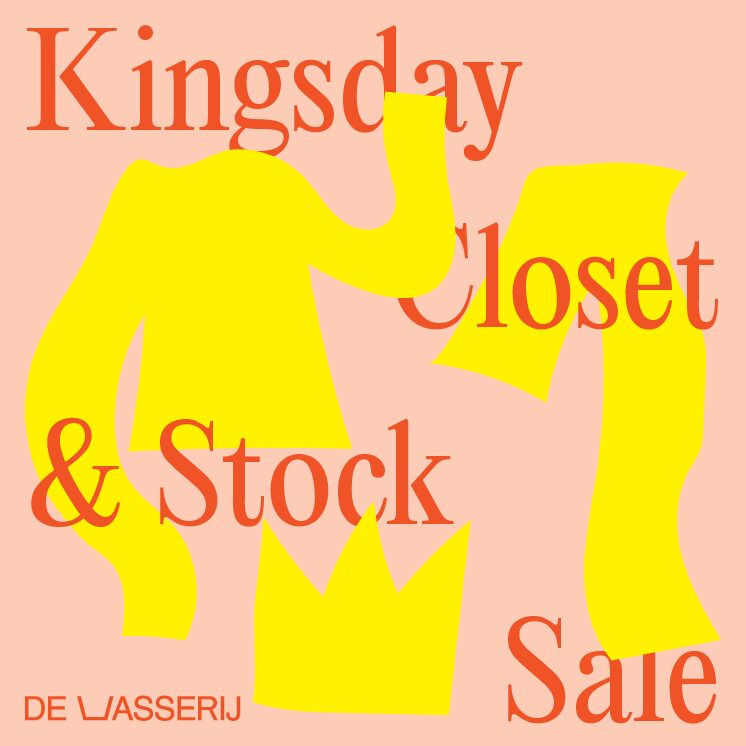 april / wednesday, 11:00
King's Day Closet & Stock Sale
Residents and friends of De Wasserij are clearing out their wardrobes and studios for King's Day 2022! Expect beautiful vintage and pre-loved items, unique samples and stock items at special prizes.
With:
Studio Billie
Dair Design
Natasja Bökkerink
Inez Naomi
Atelier Markx
Bernadette van Wijlen
Mevan Kaluarachchi
Kukka
Nen Xavier
Anouk van de Sande
Suzanne de Kraker
Free entrance and there will be tunes by DJ Femm! See you there?