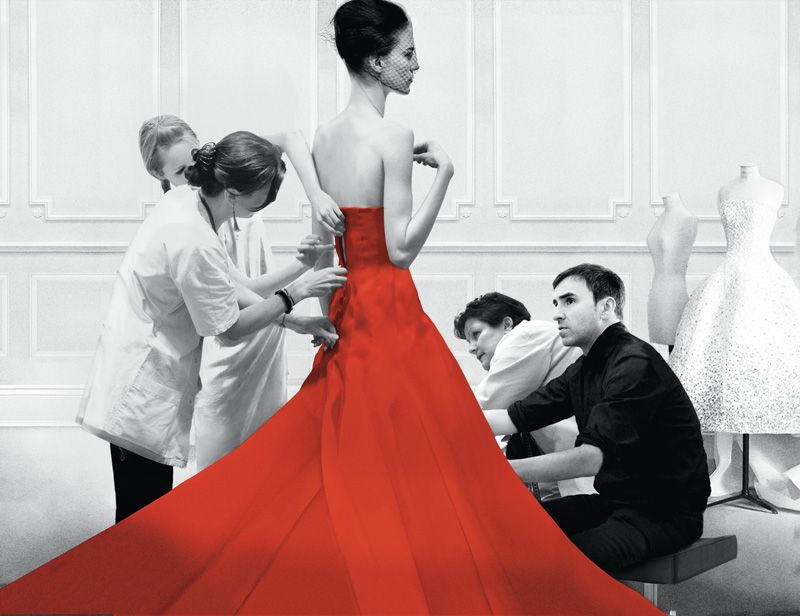 november / saturday, 19:00
CineNoord x De Wasserij: Dior & I
The documentary Dior & I (France, 2014) perfectly portrays the love, time and craftsmanship involved in making fashion. It follows star designer Raf Simons as he steps into the role of creative director at the legendary Parisian fashion house Dior, and the realization of his first haute couture collection for the label. 'Dior and I' unveils the world hidden behind our garments. While the collection has Simons' signature, his haute couture can only come about through the work of an extensive, behind the scenes team of experts.
For the Getting Closer Fashion Festival we've teamed up with our friends at CineNoord to screen Dior & I. As an introduction to the film, Erasmus University Rotterdam based fashion researcher Alice Janssens interviews spatial designer and resident of De Wasserij Dennis Vanderbroeck. Dennis worked for years for Bureau Betak, an organization that produces the shows of labels such as Dior. Alice and Dennis will discuss the structure and intensity of the fashion industry, from first sketches to catwalk shows.
Fashion filmscreening 'Dior & I'
Saturday 16 November
19:00 h. – Interview Dennis Vanderbroeck (English only)
19:30 h. – Start film (EN/FR/IT, with Dutch subtitles)
Entrance fee: €5 per person
Tickets can be reserved through CineNoord.
Limited seats available!