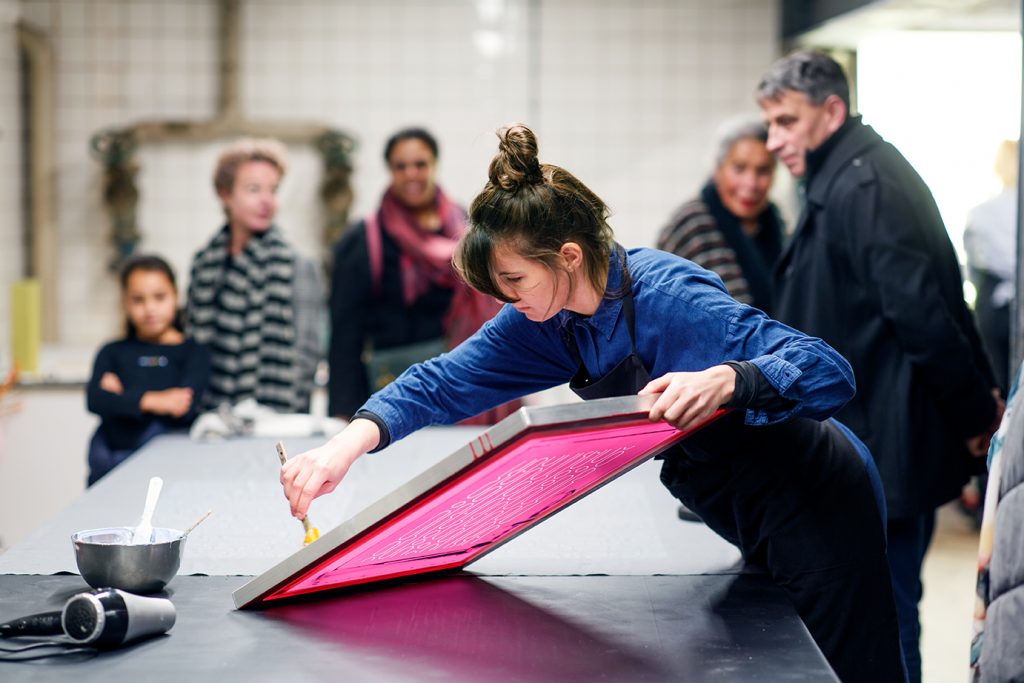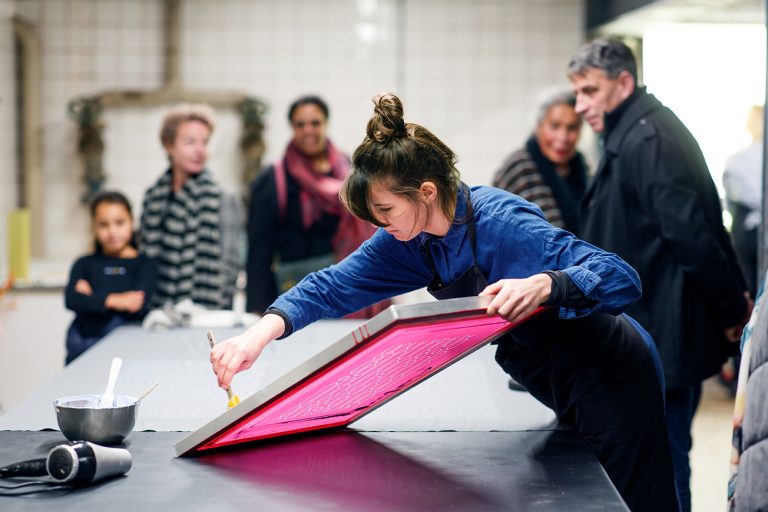 Creative lab
The creative lab is a workshop of 250 m2 that offers designers, creatives, and other fashion and textile professionals a place for experimentation and production.
The lab has three workplaces with different machines. The sewing workshop offers sewing machines (double transport), lock machines and knitting machines, and can be booked to run productions. The drying lab contains various computer-controlled machines, including a laser cutter, a 3D printer, and an embroidery machine. In the wet lab, creatives can use a screen printing workplace where textiles can be printed by the meter.
Workshops are regularly organised in the creative lab. All activities can be found in the calendar. After completing a short introductory course, you can also use the various workplaces independently.
For more information or questions about the creative lab, you can contact De Wasserij at info@dewasserij.cc