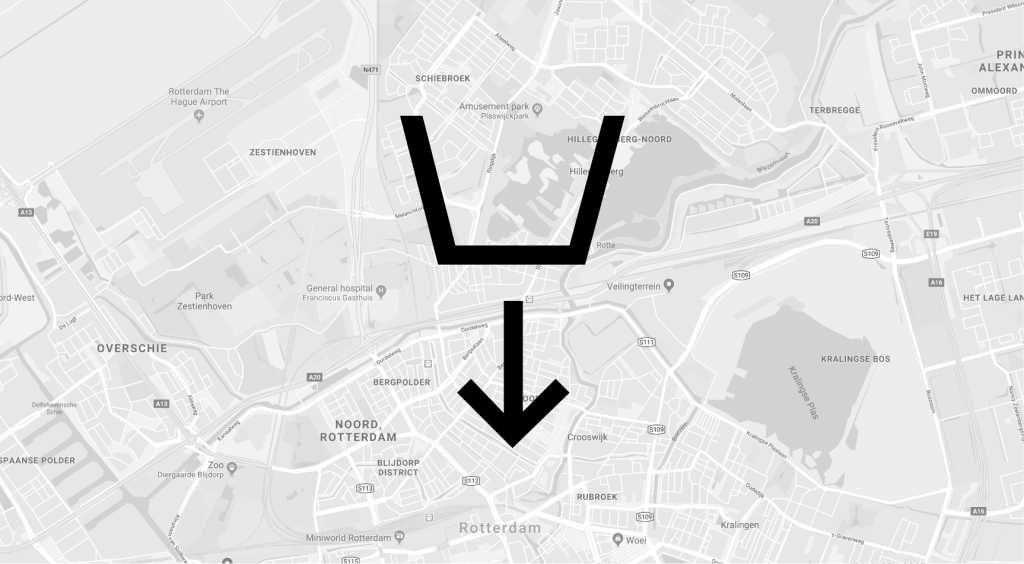 Accessibility
De Wasserij is located in the courtyard at Sint Agathastraat 54 in Rotterdam, a 25-minute walk from Rotterdam Central Station.
If you are travelling by train, you can also get off at Rotterdam Noord station.
PUBLIC TRANSPORTATION FROM ROTTERDAM CENTRAAL
You can take tram 4 or tram 8 (direction Kleiweg) from Rotterdam Central Station. From Rotterdam Noord Station, you can take tram 4 (direction Marconiplein). Plan your route here with 9292.
CAR
You can find directions via Google Maps.
Cars can be parked in the paid parking spaces just outside the premises (parking zone 760).