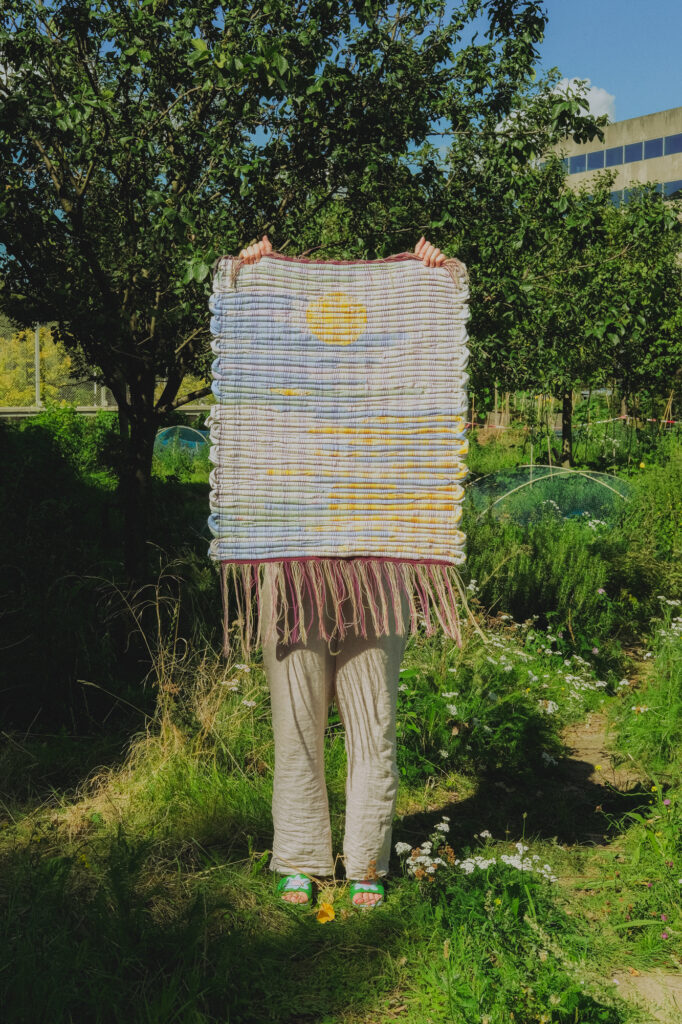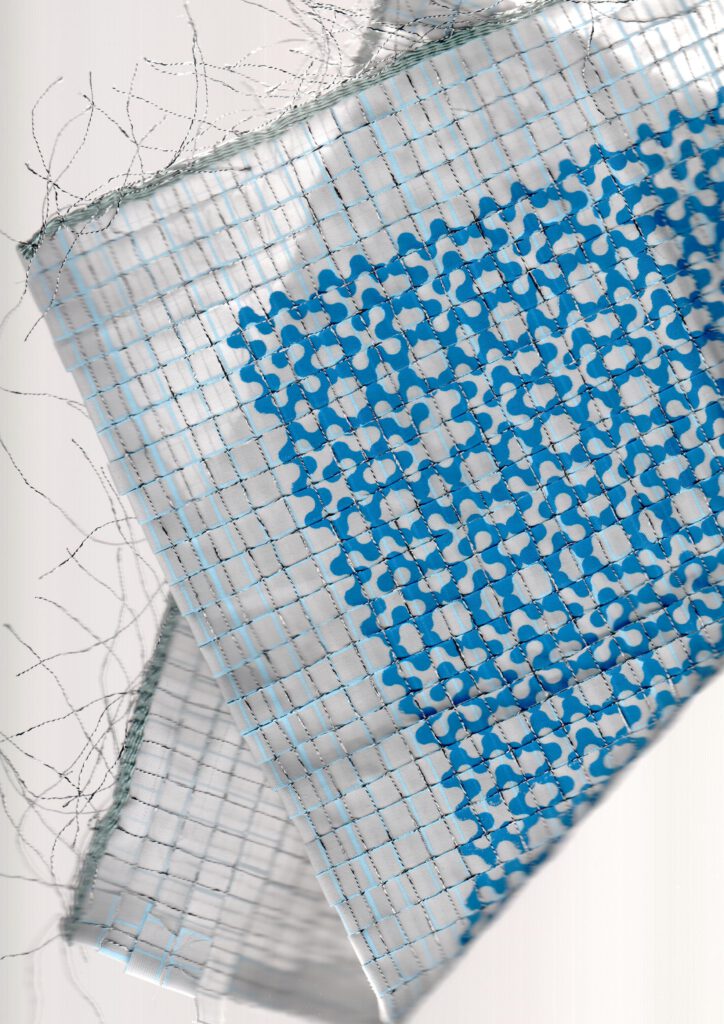 Studio Lena Poyard
Lena Poyard is a textile designer and weaver with a strong interest in material, print, and poetry.
By investigating the relationship between inside spaces, textile and people Lena weaves and produces authentic materials, both functional or non-functional objects for interiors. By exploring the craft of textile making, Lena allows herself to show weaving, along with its tactile and visual functions, as something to be read, writing textiles as if she was telling a story, playing with patterns and colours intertwined into her woven pieces.
By using the craft of rag rug making (a craft that involves using second-hand fabrics for the weft of a weave) her practice is about slowing down, thinking of sustainable resources, slow production, creating unique pieces made using up-cycled materials.
With textile as the main medium, I graduated in fine arts at the Ecole Nationale des Beaux-Arts de Lyon ENSBA, experimented with textile techniques during several internships, moved to the Netherlands where I started a master's at the Design Academy of Eindhoven and finally moved to Rotterdam and opened my studio.