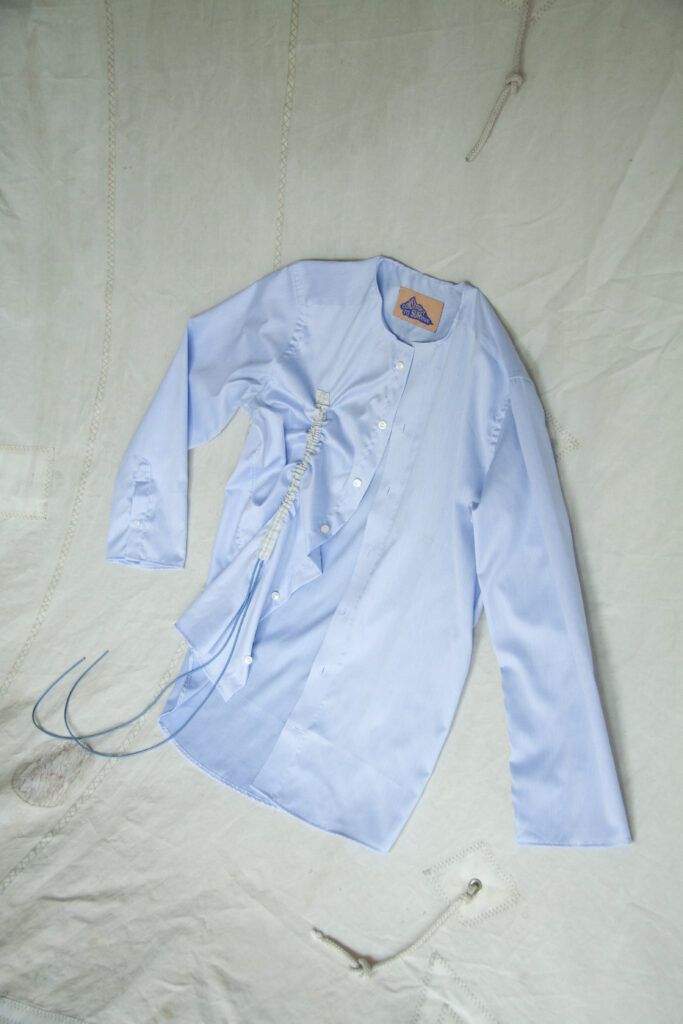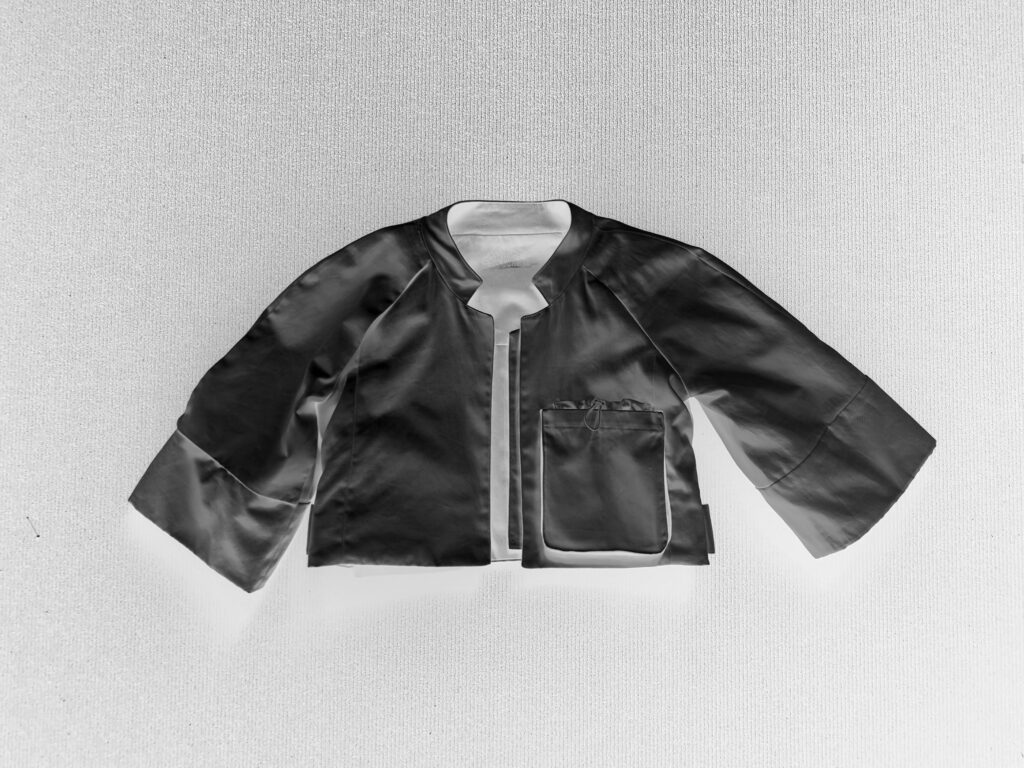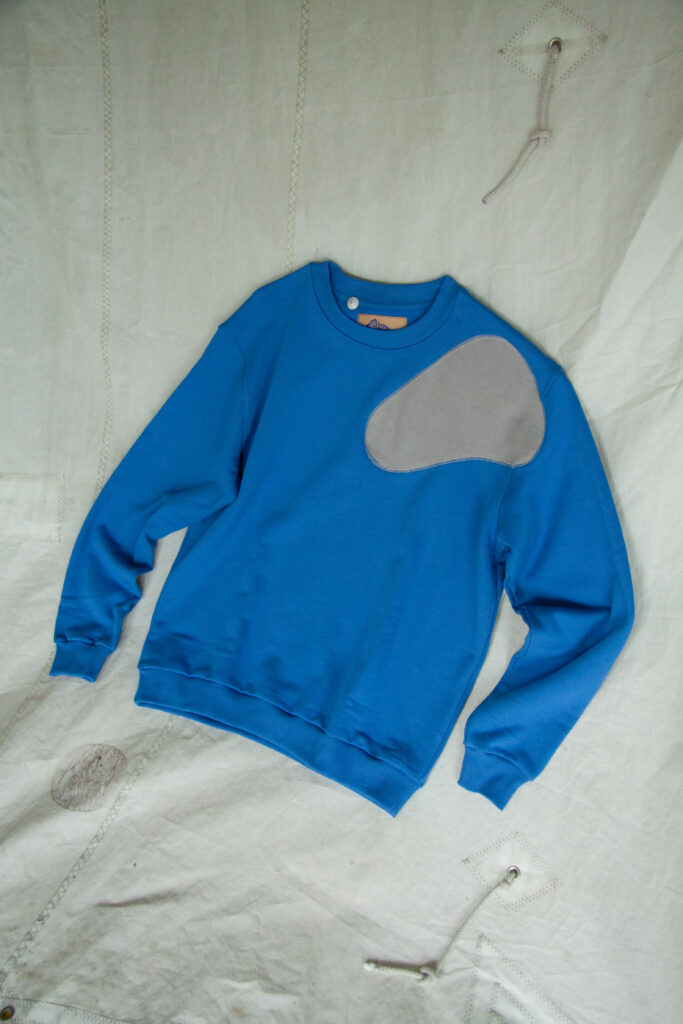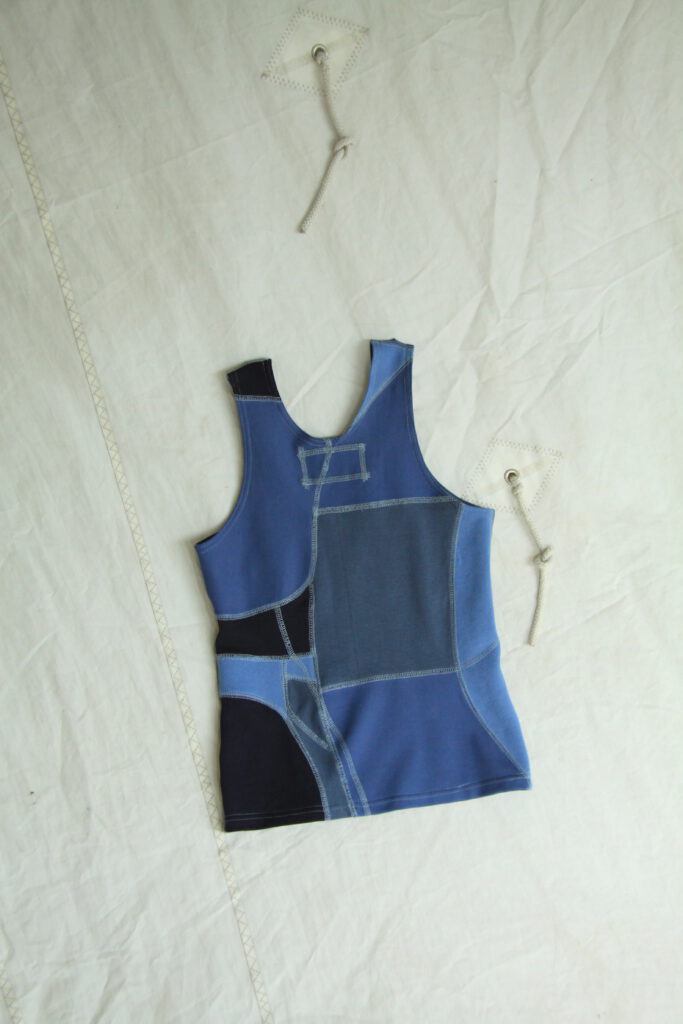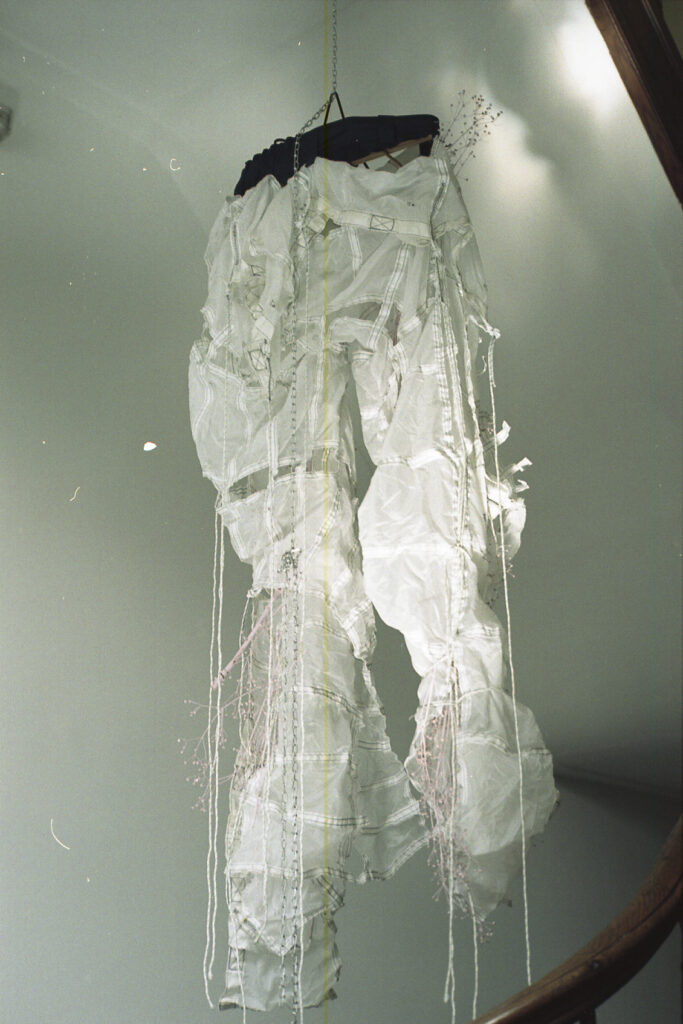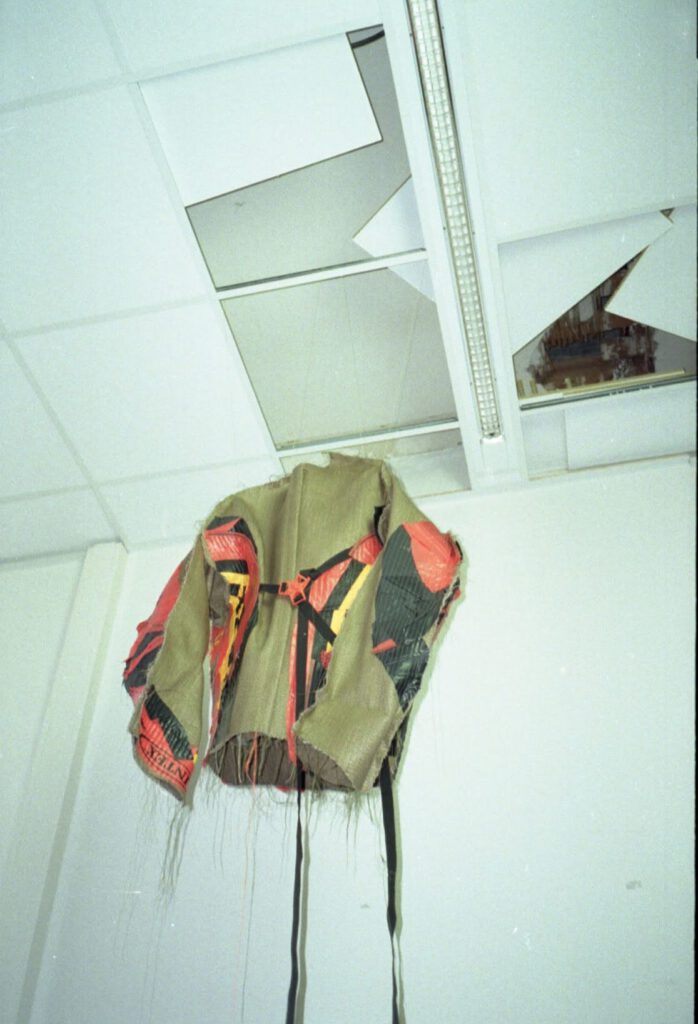 Construct to Survive
Anouk van Kampen Wieling set up her studio 'Construct to Survive' after graduating from the Hogeschool van de Kunsten Utrecht (2019). Construct to Survive is focused on up-cycling materials which she incorporates into clothing. Her silhouettes are largely inspired by workwear. She works with the growing stock of materials that accumulate as deadstock.
As with the collaboration with Bijenkorf, a number of designers from De Wasserij were allowed to create new unique items from the discarded products. These products are largely made of beautiful high-quality materials, but cannot be sold due to defects. The designers show them that we don't have to throw away clothes with stains, holes or other damage. Using various upcycling techniques, they breathe new life into damaged clothes and create unique new wearable pieces. Materials previously used in other contexts, such as tent cloth and tarpaulins, also reappear in her work.
Photography: Scott van Kampen Wieling