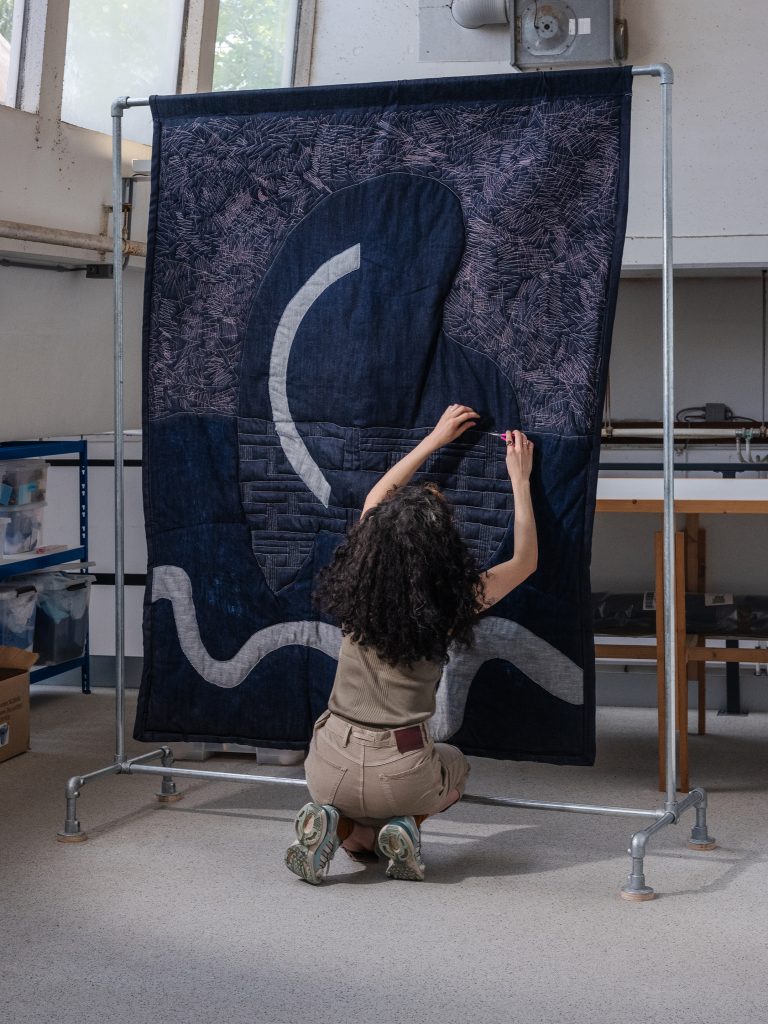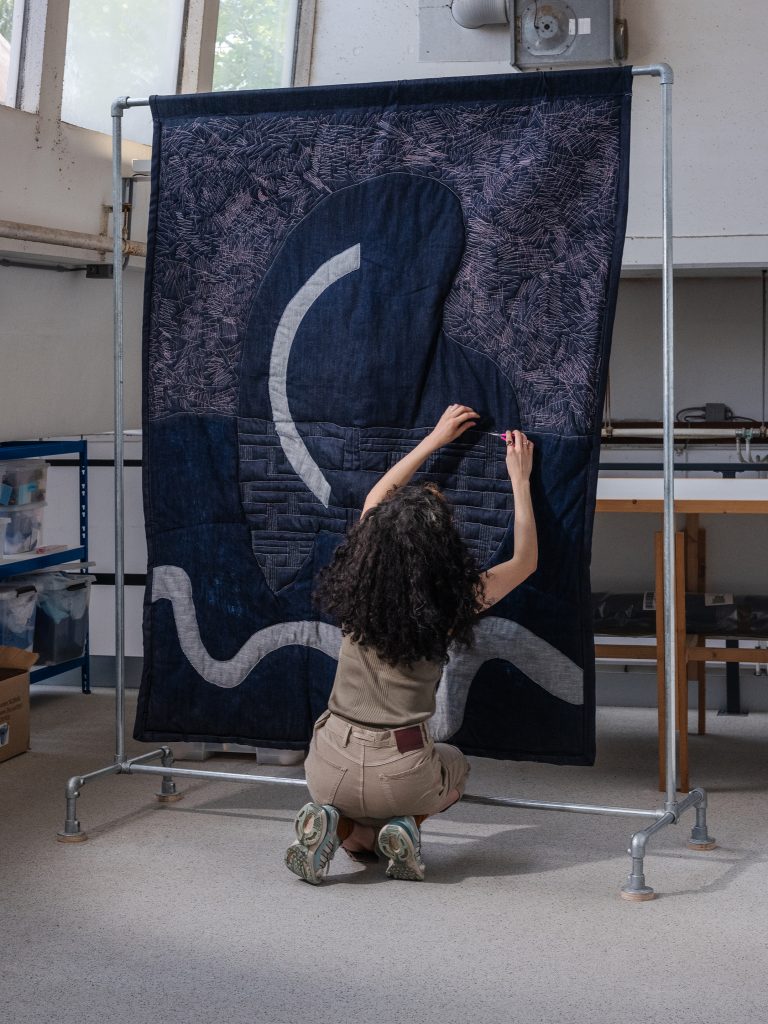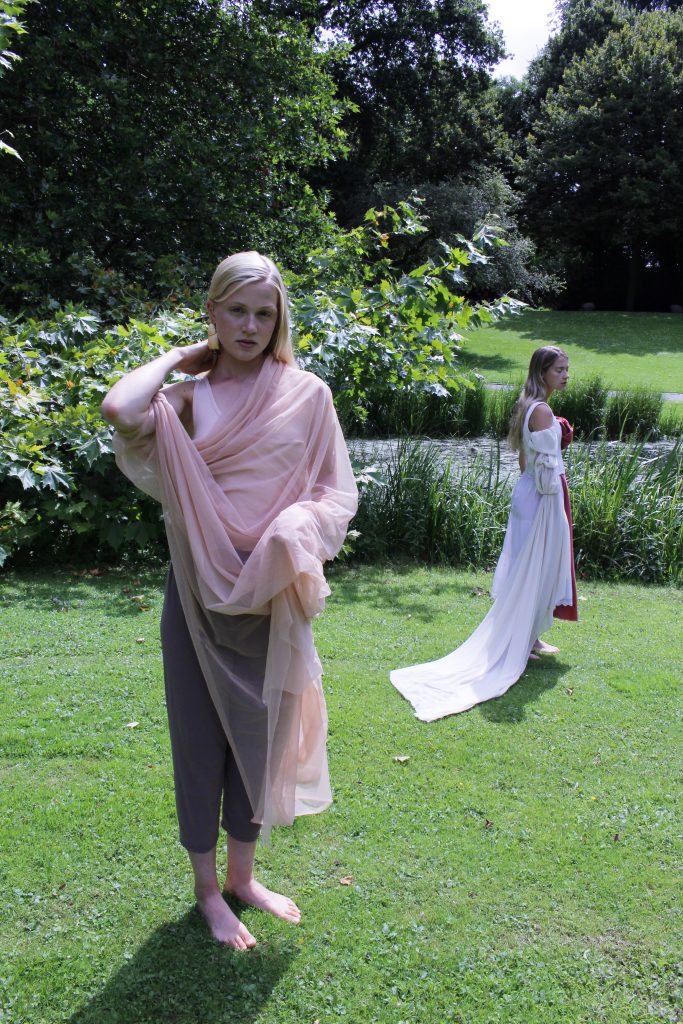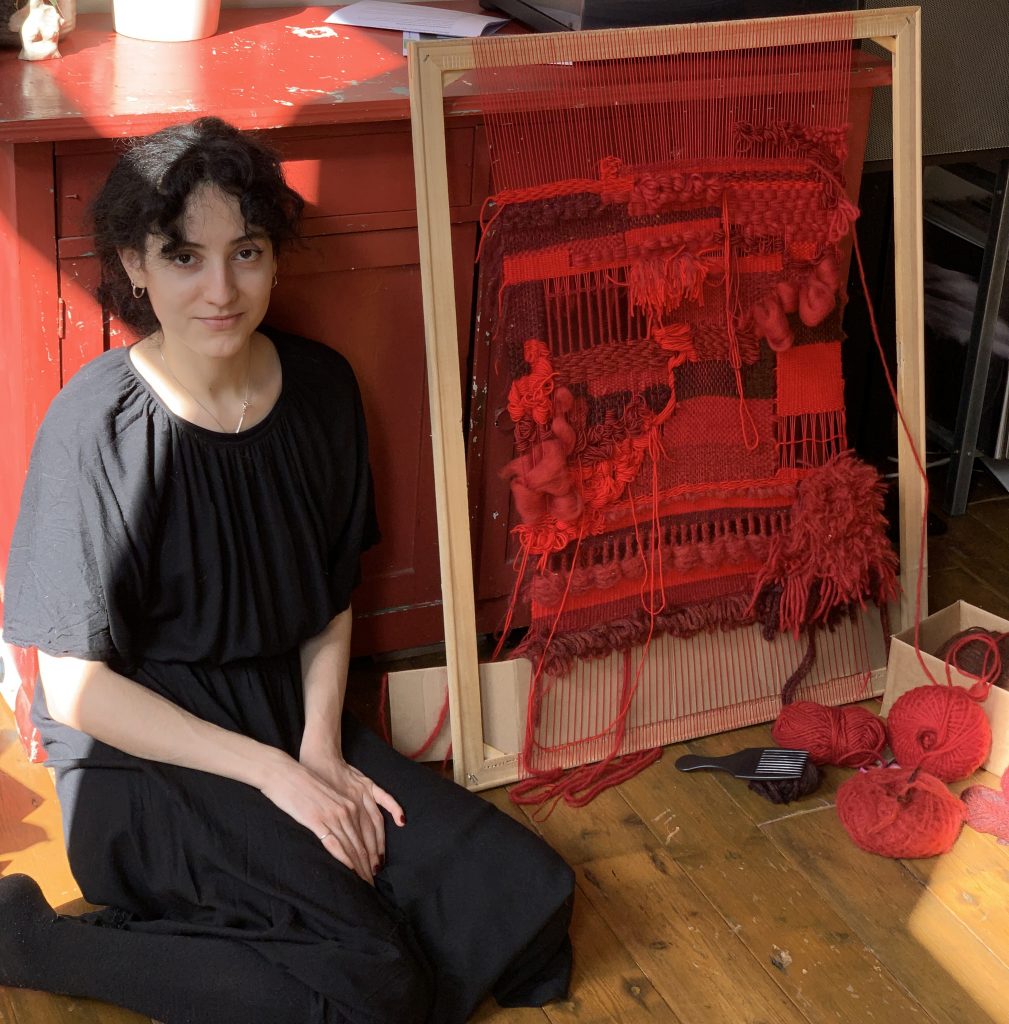 Athena Gronti
Athena Gronti (Athens, 1993) is a designer working in and merging the fields of Art Direction, Textiles, Photography, and Graphics. She makes soft-looking work about dark topics, as a way of showing that poetry is everywhere if you look close enough.
Womanhood and the feminine experience throughout history play a key role in her practice, which is often strongly influenced by her Greek / Balkan background. Her pieces gently nod to traditional and classic, while maintaining their contemporary and conceptual nature.
She is an alumna of Willem de Kooning Academy (2018), and her work has been exhibited in expositions such as Dutch Design Week and featured in internationally renowned publications, such as Dazed, Cover, PhotoVogue, Numéro, etc.
Image credits:
1. The Art of Raw © GSTAR RAW, photography by Loes de Boer
2. Lie in Wait
3. Portrait